Join us for a HBCU Magic City Classic panel discussion with Dr. Andrew Hugine, Jr, Alabama A&M President and Dr. Quinton T. Ross, Jr.,President of Alabama State University, moderated by Kiwanian, Mayor Randall Woodfin.
Dr. Quinton T. Ross, Jr., President Alabama State University 
Since his tenure began on October 3, 2017, Dr. Quinton T. Ross, Jr., has served with distinction as the 15th President of his alma mater, Alabama State University. Dr. Ross assumed the helm of the University with a vision of growth and innovation and has been the driving force behind bold new initiatives and partnerships under his guiding mantra of "Moving ASU 150 years forward." Read more here.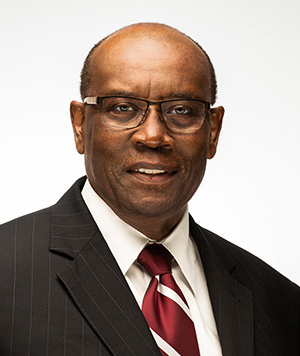 Dr. Andrew Hugine Jr., President of Alabama A&M University 
Dr. Andrew Hugine, Jr. is the 11th President of Alabama A&M University. He earned the bachelor's and master's degrees in mathematics from South Carolina State University and the doctorate in Higher Education/Institutional Research from Michigan State University. He has presented at numerous professional meetings on strategies for increasing the number of minorities in the STEM disciplines and is the author of three mathematics textbooks.
Prior to his appointment at Alabama A&M University he served as President of South Carolina State University. Other positions held included Interim Executive Vice President and Chief Operating Officer; Assistant Vice President for Academic Affairs; Director of Special Services Program; Director of University Year for Action Program—a service-learning program; Research Fellow; Assistant and Director of Institutional Self-Study; Professor of Mathematics; and high school mathematics teacher. Hugine has been recognized both nationally and internationally for his leadership in education and adept administrative skills. Read more here.